39 Old Cleveland Rd, Capalaba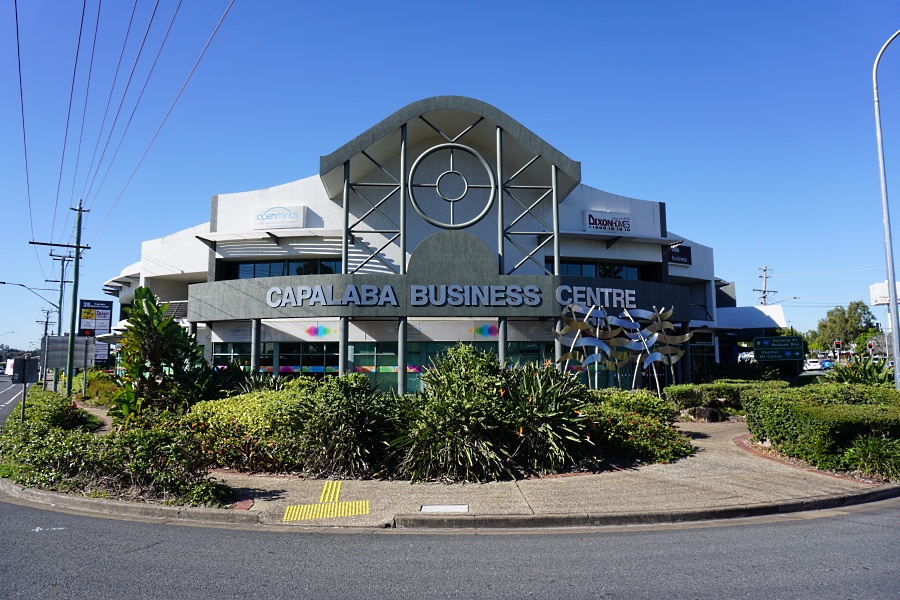 The Capalaba Business Centre would be judged by many as the most handsome and most complex building in the Redlands' district. This highly integrated and attractive building has two storeys of modern features and fit-out. Upper roof treatments make this building appear much taller than the two-storey tenancies occupying this site would suggest. Seventeen service businesses including the South Brisbane Regional NAB Business Lending Centre, operate on this site. With a floor area of over 1700m2, the Capalaba Business Centre is valued in excess of $7 million.
This building is semi-circular in shape with a lift servicing its upper floor. The shape of this building presented many set-out and supervision challenges. The poor condition of the soil warranted piling in order to obtain the required bearing capacity, before the footings could be commenced. This building, although extremely difficult to construct, has turned out to be a most successful and outstanding project. At one stage I considered entering this building into the QMBA building awards competition. The supplier of the compressed fibreboard featured this building on the front cover of their advertising brochure. This building is far more complex than many multi-level structures.