29 Moreton Bay Rd, Capalaba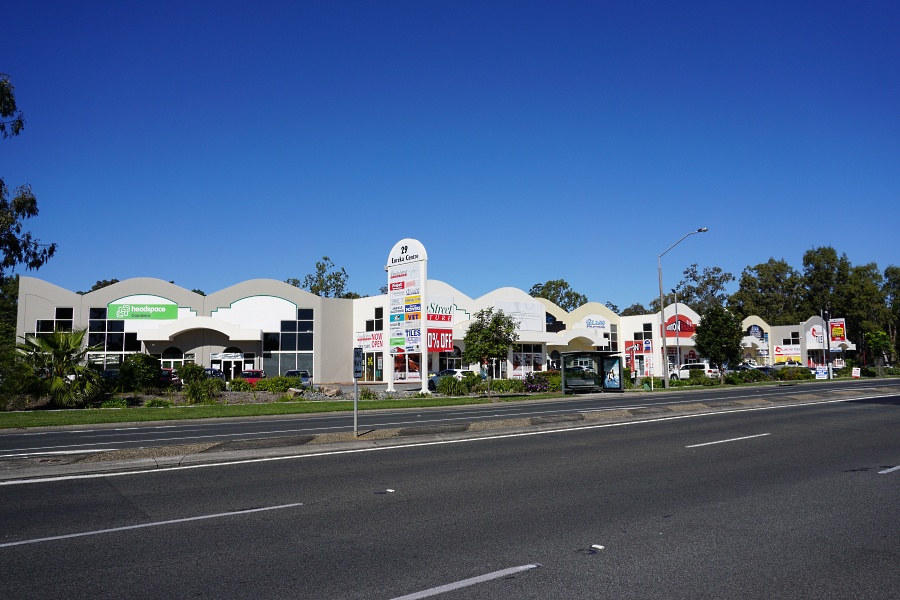 This site was once an excavation pit containing sand from the adjoining Tingalpa Creek. Town planning problems with environmentalists were a major stumbling block. The television programme "Extra" on Channel 9 featured a segment against this development. The local editorial and letters to the Editor again were scathing against this development. Yet against all this opposition we were able to convince (through the use of several consultants, scientists etc.) the Redland Shire Council at the time, that a large scale development of 4,073m2 was justified on this site. Our first task was to drain the old excavation pit. We then had to fill this site using the appropriate geotechnical procedures.  The cost to level the site amounted to over $500,000.
The completed project contained units, designed and used mainly for showroom use and included the major tenant Eureka Street Furniture. Twenty-one units were constructed in two building module layouts, one in front with excellent street frontage for retail and one at the rear for a variety of other businesses.